Violent anti-vaccination protest ends up on West Gate Freeway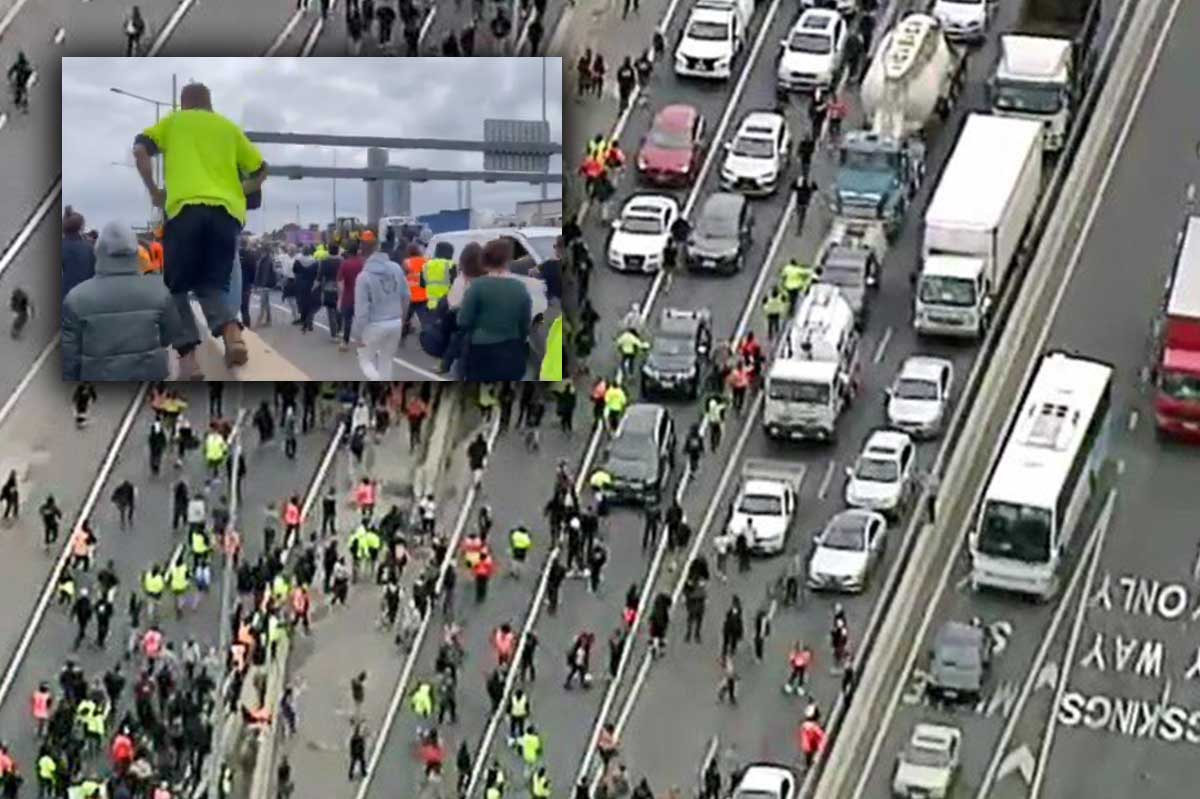 Hundreds of anti-vaccination protesters have ended up on the West Gate Freeway after spending the proceeding few hours causing trouble in the CBD.
In shocking scenes, the protesters – made up of angry construction workers and serial anti-lockdown agitators – continue to defy stay-at-home orders by marching through the city.
They say they are opposed to mandatory vaccination.
The West Gate Freeway is closed in both directions between Williamstown Road and the Monash Freeway, due to the volatile nature of the situation.
Some protesters have been drinking alcohol, while a TV reporter was attacked on multiple occasions.