What Neil Mitchell knows about Matthew Guy's Liberal coup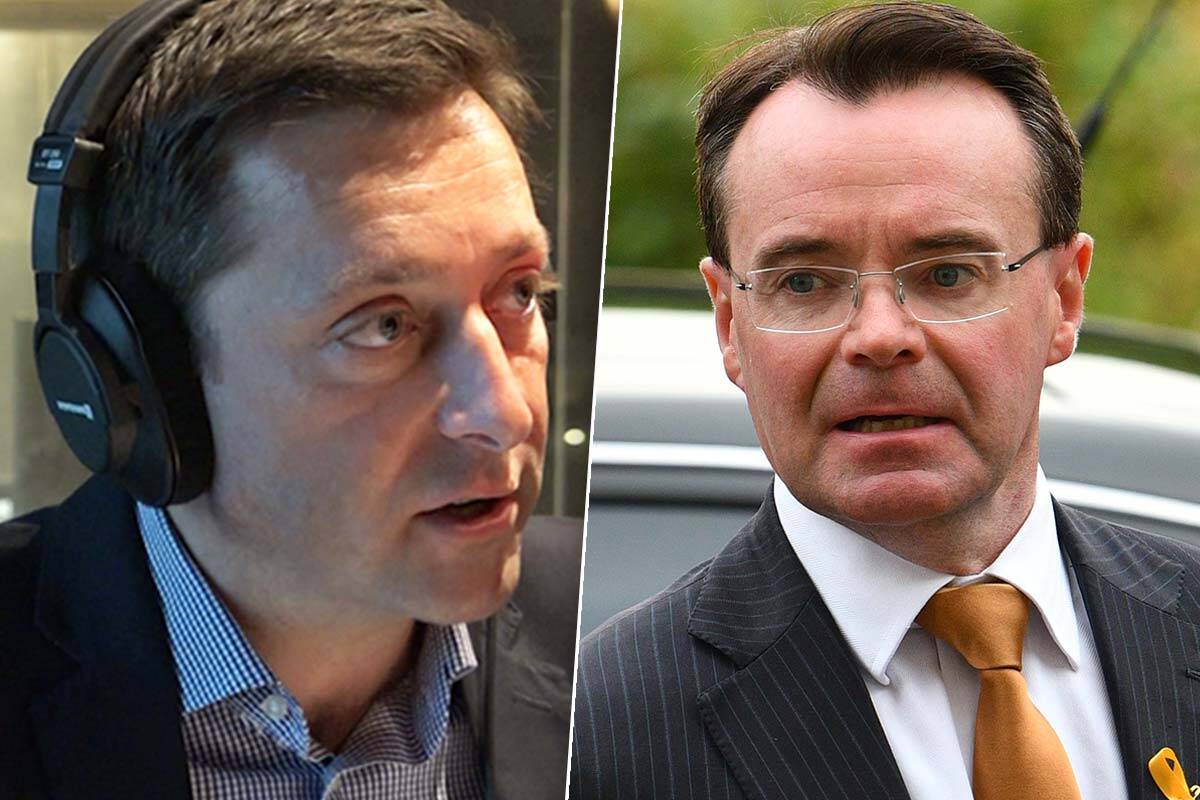 Victoria could have a new opposition leader as early as this week.
Matthew Guy has been sounding out support to challenge Michael O'Brien for the role as the Liberals fail to gain ground against Labor.
Mr Guy's supporters are pushing for Tuesday's party room meeting to be held in person, allowing a spill to take place.
Matthew Guy and Tim Smith, one of his strongest supporters, resigned in writing at about 8am this morning.
Neil Mitchell has also been told James Newbury and Bill Tilley have also resigned this morning.
"The strongest tip I'm getting is that Matthew Guy has the numbers. He will either challenge Michael O'Brien or convince him he doesn't have the numbers and should stand down," the 3AW Mornings host s aid.
Neil Mitchell has been talking to supporters of Mr Guy and has "got a fair idea" of what they're planning if he regains leadership of the party.
"One will be to back off Dan Andrews — back off the attacks," he said.
"Perhaps have an attack dog like Tim Smith to go after him but he won't be criticising him personally, leader to leader."
Neil Mitchell says party supporters of Mr Guy are also planning "a focus on … the alternatives".
"So instead of hearing Matthew Guy saying 'Andrews has stuffed up' you might hear him saying 'This should be done'," he said.
"This might be pie in the sky but it's what they're telling me — they would be delivering options and then focusing on rebuilding Victoria, so a positive constructive strategy to get through the next six months or a year and then a rebuilding strategy."
Press PLAY below to hear what Neil Mitchell knows about Matthew Guy's rumoured Liberal coup
Image (O'Brien): Vince Caligiuri/Getty Images
Neil Mitchell's advice to Matthew Guy as leadership challenge looms