Why Ben Crocker's dad won't be there to support him on Anzac Day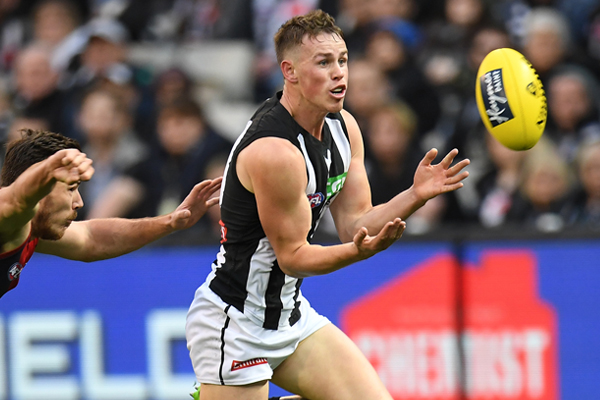 Ben Crocker has fond memories of Anzac Day football.
As a child, Ben used to go to the massive annual Collingwood v Essendon clash with his father, Paul.
Ben now plays for the Magpies, but sadly, Paul won't be at the MCG on Wednesday.
Paul was diagnosed with early-onset dementia in 2014, at the age of 53, and he doesn't do well in crowds anymore.
"It's a little upsetting for me because I know how much he would have loved to watch me play on one of the biggest days of the year," Ben told Tony Jones on Wednesday.
Ben is now an ambassador for Dementia Australia, hoping to raise both funds and awareness with this weekend's Memory Walk.
"It'd be good to get people down to get an understanding of what it is and how it affects people's lives," he said.
The Memory Walk and Jog will take place at Westerfolds Park, Templestowe, on the morning of Sunday, April 22.
Click PLAY to hear the full story
Ben told Tony his father's decline started with little things like hiding household objects and misplacing his phone.
"We'd always get getting calls from Glenferrie sushi saying he'd left his phone down there," he said.
Now, though, Paul needs care at all times.
"He's unable to shower himself, dress himself, or eat. He can't really talk properly.
"It's really changed our lives."