Why language coming out of Singapore Summit should 'ring alarm bells'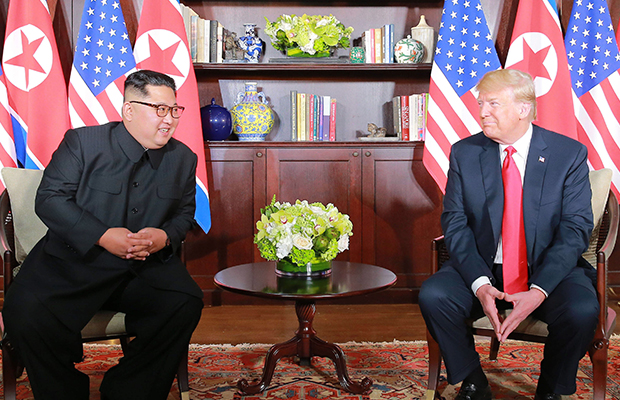 One of Australia's leading international relations analysts has delivered a critical assessment of the Singapore Summit between Donald Trump and Kim Jong-un.
Dr David Wright-Neville told Neil Mitchell the North Korean leader had "played" Mr Trump "very, very cleverly".
He said there was no detail to suggest anything had actually been achieved by the President.
"I think it's been summarised very nicely by one American headline this morning – Trump gives major concession and gets a photo opportunity in return," he told Neil Mitchell.
"It's fair enough, at this stage, to say that.
"As Julie Bishop quite correctly said – there's no details.
"There is no commitment from the North to give up its nuclear arms and ballistic missiles and there's no timeline for doing so."
Dr Wright-Neville said it was a "good thing" the countries were meeting, given their recent history, but the language coming out of the summit was concerning.
"They say they've achieved first steps towards denuclearisation of the Korean Peninsula – that language in itself should ring alarm bells," he explained.
"Traditionally, 'denuclearisation of the Korean Peninsula' has been North Korea speak for removing American weapons from South Korea."
He said that could have long-term security implications for Australia.
"You can almost hear the champagne corks popping in Moscow and Beijing," Dr Wright-Neville said.
"The lesson Kim Jong-un will take from this is that nuclear weapons get me credibility."
Click PLAY below to hear more on 3AW Mornings