Woman who performed CPR on Norlane crash victim 'disturbed' by bystanders' behaviour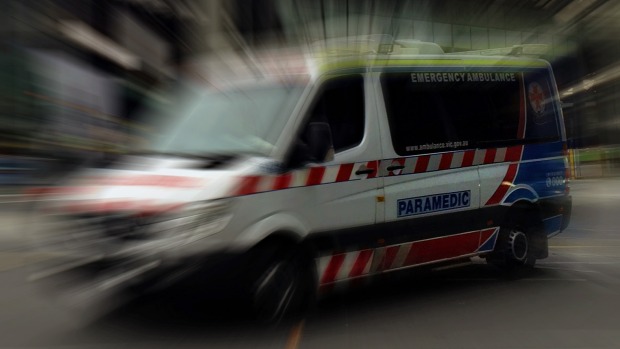 The woman who performed CPR on a man in a serious crash in Norlane yesterday has described how she was left in tears at the behaviour of bystanders at the scene of the accident.
The a ute crashed into a tree yesterday afternoon, and a man airlifted to hospital after he was revived at the scene.
The man remains in hospital in a critical condition.
Kathryn Stewart was one of the first people on scene of the crash, who along with two others, went to work on the passenger and started CPR.
She wrote to 3AW to help get out an important message.
I cried on my journey home, not just for him or his family but because; instead of hands reaching down to provide help, a large portion of the bystanders who had gathered had phones out filming and gawking at the sight before them.
"I haven't had much sleep but I guess that's expected," she admitted to Neil Mitchell today.
"I saw one of the victims, he'd been thrown from the car but his belt was still on.
"We got to work on him and ended up getting a pulse.
"There was quite a lot of bystanders and only three of us trying to save this guy's life.
"We all have a duty of care to allow people to get home safe.
"Please think before you get behind the wheel."
Click PLAY below to hear the full interview
"Do you think it'll change your life?" Neil asked.
"Definitely," Kathryn replied.