Tickets to Friday night's blockbuster being auctioned for more than $20,000 online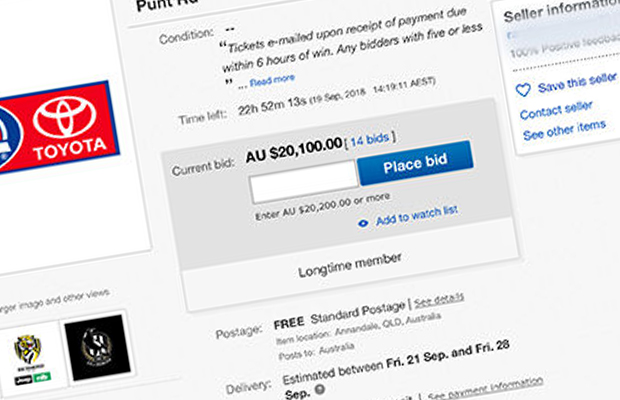 The Victorian Government has promised to come down on any ticket scalper with the full force of the law.
It comes after fans alerted Tom Elliott about tickers to the blockbuster between Richmond and Collingwood attracting bids of more than $20,000 online.
Those auction items have since been pulled.
It's an offence in Victoria to sell a ticket for more than 10 per cent of its normal value.
It's unclear whether the tickets are actually authentic, or whether it's a scam.
Sports Minister John Eren told Tom Elliott it was "absolutely" against the law to sell the tickets at that price.
"I can't stress to you how serious this matter is," he said.
"We want to put the fans first."
Click PLAY below to hear more on 3AW Drive