'You've dudded us!': Neil Mitchell tackles Roads Minister over rego rip-off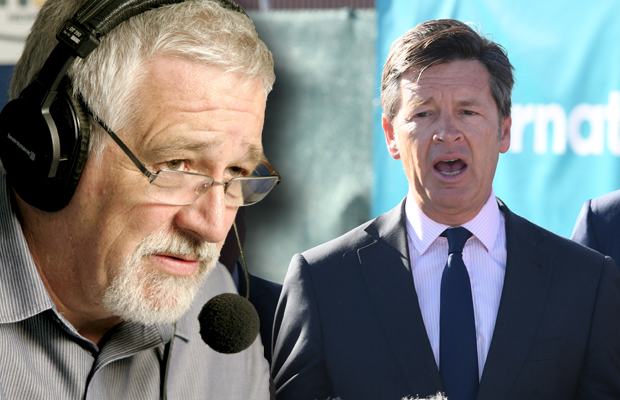 Despite once describing it as a "rort", the Andrews Government says it has no intention of compensating drivers for slugging them increased registration fees to pay for a dud Vic Roads database that was never used.
Ted Baillieu's Coalition Government introduced the increase in 2012 to cover the cost, with Labor's former Shadow Treasurer John Lenders describing it has a "rort" at the time.
But Labor's current Roads Minister Luke Donnellen refused to go down that path with Neil Mitchell this morning, defending the cost of registration.
Neil Mitchell: If it was a rort then, is it a rort now?
Luke Donnellan: No. We've actually increased the registration at the rate of inflation, and we're doing the biggest road spend.
Click PLAY to hear the exchange
Neil Mitchell said today's news proved that car registration is a rort.
"The cat isn't just out of the bag. The cat has scarpered," he said.
"Registration is a rip-off and that's why we're getting gobbledygook from the government and VicRoads on this.
"And where does the $3.5 billion all go?
"Ah yes. East-West Link. The road we didn't build."
Click PLAY to hear Neil's full comments