BATHED IN BLUE: Melbourne pays tribute to fallen police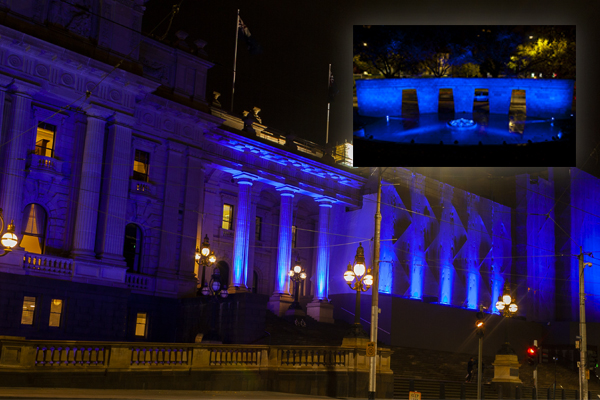 Melbourne was bathed in blue last night, as the city remembered the four police officers who were tragically killed on Wednesday.
Landmarks and skyscrapers were lit up with blue lights right across the city.
Flinders Street Station, the National Gallery of Victoria and Police Association headquarters, as well as the academy, were among more than 20 city locations which turned blue for the night.
Assistant Commissioner for Road Policing, Libby Murphy, who has been investigating the Eastern Freeway tragedy, thanked all those who made an effort to turn the state blue.
"Thank you to everybody who has lit up a building, thank you to people are putting blue ribbons out the front of their house," she told 3AW's Neil Mitchell.
"They buoy us, they are completely heartfelt, they bring a tear to the eye, they're wonderful."
Jamie Russell, from entertainment lighting company Resolution X, which lit up 10 CBD locations, said he estimates 100 buildings in the city turned blue.
"It looked beautiful," he told Neil Mitchell.
🎥 Hues of blues tonight captured by our Air Wing.

Thank you, Melbourne. 🙏

3/3 pic.twitter.com/0AeMkGPDAH

— Victoria Police (@VictoriaPolice) April 23, 2020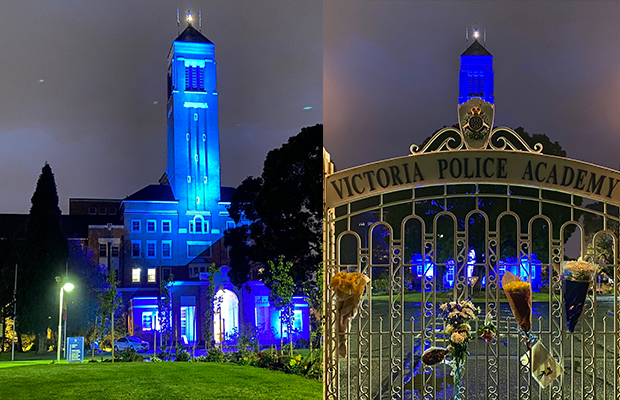 The saddest of nights in Melbourne with buildings light blue for the fallen @VictoriaPolice . Our thoughts and hearts are with them, their families and all police who put themselves on the line to keep us safe. #VictoriaPolice pic.twitter.com/eLQDczaO4D

— Nicholas Reece (@Nicholas_Reece) April 23, 2020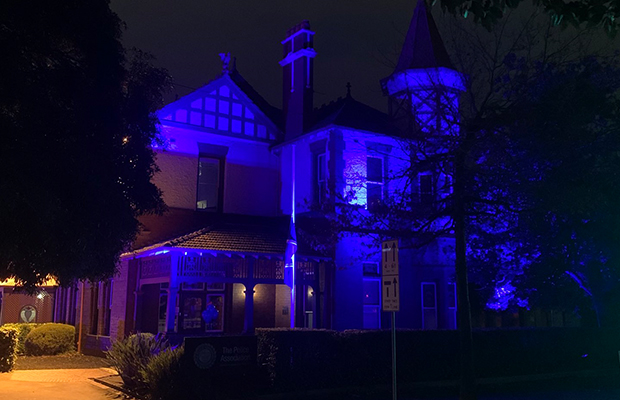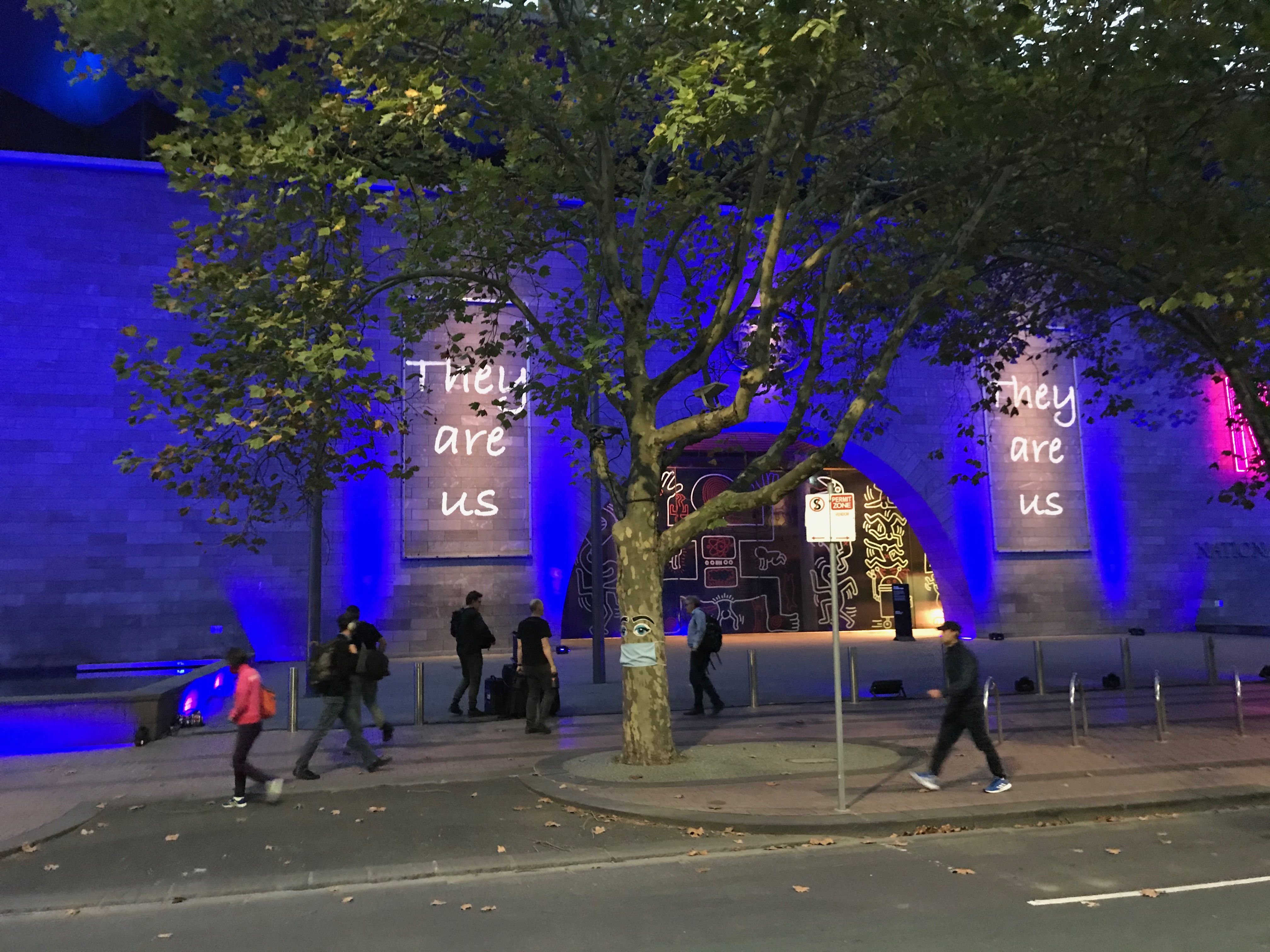 Melbourne bathed in blue tonight as we remember and mourn the loss of the four fallen heroes. 💙💙💙💙 pic.twitter.com/Qi3BXWediZ

— Mikkayla Mossop (@MikkaylaMossop) April 23, 2020
Flinders Street Station is among the city landmarks bathed in blue light tonight as a tribute to the 4 police officers killed in the line of duty. ⁦@10NewsFirstMelb⁩ pic.twitter.com/HQwYY1aG6m

— Nicole Strahan (@NicoleStrahan) April 23, 2020
Police Assoc HQ – one of many many buildings and landmarks around Melbs bathed in a gorgeous blue tonight after the very saddest of 24 hours for the force. 💔 pic.twitter.com/2wdYnOo53w

— Heidi Murphy (@heidimur) April 23, 2020
Blue blitz: Victoria turns blue with tributes to fallen police