Adrian Richardson's recipe: Nonna's Polpetti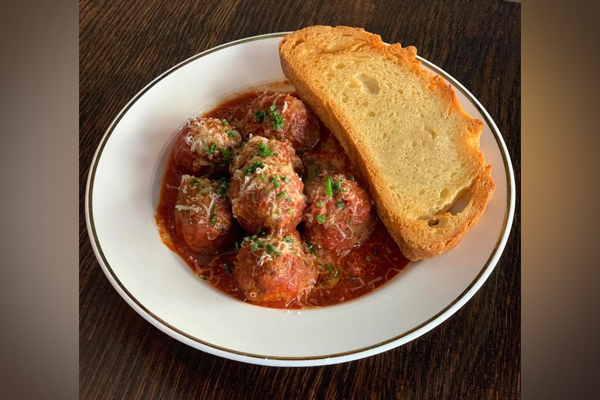 Every Friday, La Luna chef Adrian Richardson shares an easy recipe you can make at home.
This week, he's got a dinner you can whip up quickly on a weeknight!
Nonna's Polpetti
To make the meatballs
INGREDIENTS
1 kg pork and beef mince (half and half)
1 onion, chopped
1 teaspoon oregano, dried
2 tablespoons olive oil
1 tablespoon butter
1/2 cup breadcrumbs
1/2 cup parsley, chopped
One egg, lightly beaten
Salt and pepper to season
METHOD
Sweat onion and garlic in butter and olive oil add remaining ingredients mix well.
Roll into golf ball sized balls.
Brown in pan for 3 to 4 minutes then set aside.
To make the sauce
INGREDIENTS
3 cloves garlic, chopped
2 tablespoons olive oil
1 tablespoon butter
750 ml tomato passata
METHOD
Salt and pepper to taste.
Sweat onion garlic and butter and oil.
Add tomato, salt and pepper, simmer.
Add the meatballs, simmer for 20 to 30 minutes gently.
Serve with parmesan and buttered garlic toast.
Press PLAY below to hear Richo on air + his pro tip for making this recipe even better!
Adrian Richardson's baked chicken with milk, white wine, lemon & garlic