Dee Dee Dunleavy's recipe for butterscotch pudding!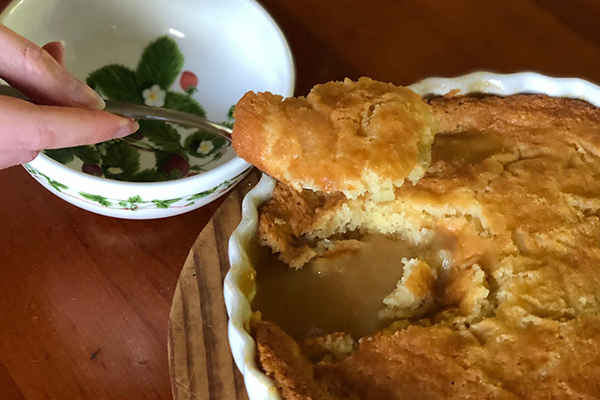 Tom Elliott has been getting a recipe from a 3AW personality for the past few days after his own flathead skewer recipe captured plenty of interest online!
Tuesday's edition? A Butterscotch Pudding, from none other than 3AW Afternoons host Dee Dee Dunleavy.
DEE DEE'S BUTTERSCOTCH PUDDING RECIPE
Combine 1 cup SR flour, a pinch of salt, and 3/4 cup sugar in a bowl.
In another small bowl melt 60g (2 oz) butter in the microwave. Add 1/2 c milk. Stir  into the flour mixture, and pour the batter into an ovenproof dish.
In a heatproof jug combine 2 tblspns Golden Syrup, 30g (1 oz) butter and 1 1/2 c boiling water.  When the butter has melted, gently pour this liquid over the batter.
Don't panic. It looks like a swamp at this stage.  Carefully lift it into a moderate oven (about 180 degs) and bake for approx 30 mins.
Serve with cream or ice-cream.
Click PLAY below to hear Dee Dee explain more!