Father of Andrew Brayshaw responds to Andrew Gaff's eight-week suspension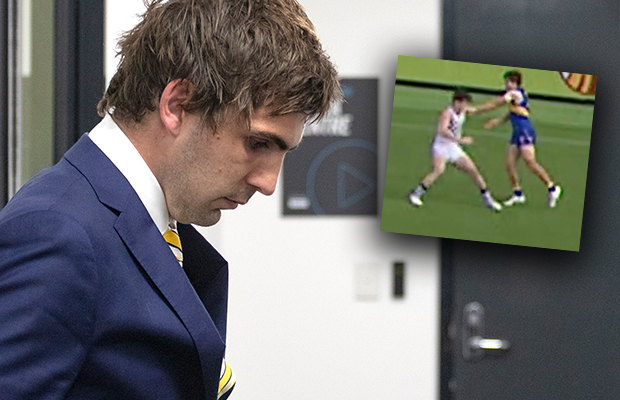 The father of punched Fremantle player Andrew Brayshaw believes the tribunal made the right decision in handing Andrew Gaff an eight-week suspension.
Speaking with Neil Mitchell this morning, Mark Brayshaw said it was "a hell of a penalty", but fair.
"I think (eight weeks is appropriate). Most people seem to think so. Yes, I think so," he said.
"It's a hell of a penalty. He's going to miss the finals and the Eagles are flying, and I also knew that would weigh on him heavily.
"He's also a young bloke dealing with free agency and it might be his last game at West Coast.
"There's all sorts of things at play, but I think eight weeks is fair."
Mr Brayshaw also revealed:
Gaff's father, Paul, called him on Monday: "We had a terrific chat. I wanted Mr and Mrs Gaff to know the Brayshaws are fine."
He's looking forward to bringing the two Andrews together very soon
Andrew Brayshaw's brother Hamish is friends with Gaff and regards him a "thoroughly" good bloke
Click PLAY to listen to the interview, which prompted talkback callers to praise Mr Brayshaw for his "sensible" perspective