Matthew Guy calls for mandatory three year sentence for food tampering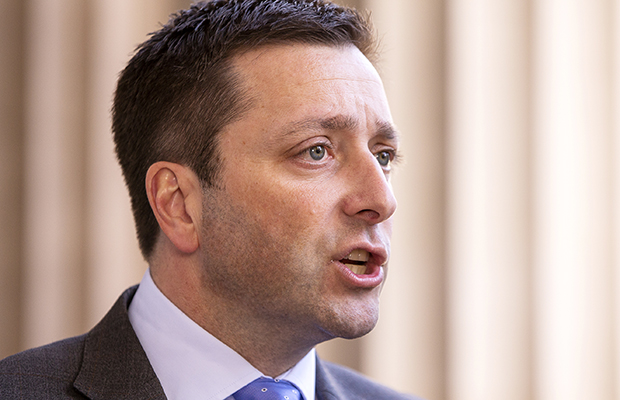 Opposition Leader Matthew Guy is calling for mandatory jail terms for food tampering offences in the wake of the national contamination crisis bringing down the strawberry industry.
Sewing needles have been found in strawberries across six states and as consumers turn away from buying strawberries, growers are being forced to destroy their crops.
Harrowing images of farmers dumping thousands of tonnes of strawberries has prompted a movement online, urging Australians to buy strawberries and cut them up, rather than avoid buying them all together.
Related: Berry grower tells Neil the industry has been brought to its knees
Mr Guy told Neil Mitchell he's calling for bipartisan support in parliament this week for a new law of contaminating or interfering with food.
He said it's an outrage to see food being wasted.
"We need to protect our kids our families, our farming communities, people who are suffering immensely from what we are now seeing is huge amounts of strawberries being dumped as a result of this contamination," he said.
"Today I am going to call for bipartsian support, to come together to support the creating a a new offence of contamination or interfering with food that will have a mandatory three year sentence."
Earlier: 3AW Breakfast jumps on #smashastrawb bandwagon
Click PLAY to hear more of the idea from Matthew Guy
Photo: AAP