THE ASHES LIVE! All the action from Day 2 at the WACA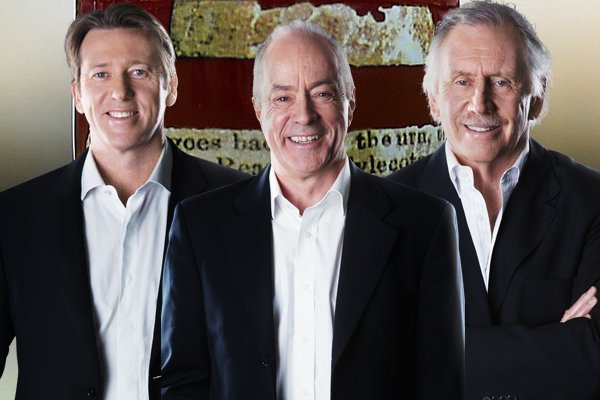 MACQUARIE'S SUMMER OF CRICKET LINE-UP: Mike Hussey, Damien Fleming, Ian Chappell, Glenn McGrath, John Emburey, Carl Rackemann, Tim Lane, and Bruce Eva.
====
Stumps
Australia look on top at the end of day two, 3/203, with Smith (92*) & S.Marsh (7*) finishing at the crease.
Overton looked dangerous after dismissing both both Warner (22) and Bancroft (25) early.
But a Smith and Khawaja partnership of 124 runs has put Australia in a good position heading into day three.
Khawaja challenged his dismissal, given out LBW to Woakes, before having to walk for 50.
A worry for England is Overton, who left the field in the 48th over and returned 25 minutes later. The paceman copped a hit to the ribcage by a Pat Cummins delivery during the second Test.
Click PLAY for highlights of the final session.

====
Final crowd attendance for day two: 22,179
====
Chappell: "Joe Root has had a shocking day today as captain…his tactics have been abysmal." #Ashes

— Macquarie Cricket (@MRNCricket) December 15, 2017
====
Ian Chappell & John Emburey both think James Anderson lacks spirit in his bowling.
"He doesn't inspire me as the leader of the attack," Chappell said.
====
Reporter Frizz Ferguson has gone into enemy territory during tea.
Hear their chant for Craig Overton and more. 
====
Tea
England have held Australia to 2/88 and still lead by 315 runs.
Overton was the most dangerous bowler for the tourist, dismissing both Warner (22) and Bancroft (25).
Bancroft's dismissal came via a review. Originally given not out to an LBW shout, the ball was deemed to be hitting in line with the stumps and was overturned.
Smith (24*) and Khwaja (14*) remain at the crease, and will be looking to build a partnership throughout the final session.
Click PLAY for highlights of the second session.
====
Chappell: "The senior bowlers should be taking a look at what Overton is doing, bowling the perfect length for the WACA."
OUT! A successful review for England, decision is overturned.

Bancroft (25) out LBW to Overton #Ashes https://t.co/spB3HVZE8N

— Macquarie Cricket (@MRNCricket) December 15, 2017
====
Our very own Damien Fleming back in the day.
@bowlologist Throwback to the 1980s pic.twitter.com/Gu8bIGNIke

— Macquarie Cricket (@MRNCricket) December 15, 2017
====
Sporting legend Austin Robertson joined the team at lunch to talk about his new book, Cricket Outlaws: Inside Kerry Packer's World Series Revolution.
"It is the first time the story has been told from the inside," Austin said.
Click here for the full interview.
The book is available at all good book stores.
====
After such a promising start for the tourists, England capitulated to be all out  for 403.
After the day started with four maidens, it was a flurry of boundaries as Malan & Bairstow continued their form from yesterday, before a sensational Bairstow 100, his first against Australia.
Malan eventually fell for 119, caught by substitute Peter Handscomb, with England 5/368.
It was a capitulation from then on, as England lost 6/35.
The Australian quicks shared the spoils: four to Starc, three to Hazelwood, two to Cummins, and one to Lyon.
Click PLAY for highlights of the first session.
====
A familiar tale for Steve Smith…
Australia are out of reviews.

Replays show the ball missing leg-stump #Ashes https://t.co/yUNyN0yIu0

— Macquarie Cricket (@MRNCricket) December 15, 2017
====
Damien Fleming thinks both Joe Root and Steve Smith still need mentors as young captains.
The discussion comes after Root appeared to lose his composure from the rooms as Mark Stoneman was given out by an overturned DRS decision.
Click here for the full story.
====
John Emburey says the English batsman have played with intent against the spin of Nathan Lyon.
With the WACA pitch failing to spin, Emburey thinks the bowlers are exposed if he doesn't make an impact.
Click here for the full story. 
====
Day 2 @WACA_Cricket not far away
Embers, @TimLaneSport and myself have the new ball for @MRNCricket 📻 listen in #Ashes2017 pic.twitter.com/zMzGmam292

— Damien Fleming (@bowlologist) December 15, 2017

====
All the news from Day 1 at the WACA:
====
England will resume Day two at the WACA 4/305 after bouncing back from a shaky start.
Cook (7) and Root (20) failed to fire for the tourists, and it seemed it would be a familiar tale.
Stoneman (56) steadied the ship with a brave innings after being struck on the side of the head by a Hazelwood bouncer, before being dismissed controversially via DRS.
Malan (110*) and Bairstow (75*) remain at the crease, after surviving 30 minutes with the new ball and putting on a sensational partnership.
It was Malan's first Test century and the first by an English batsman this series.
Australia failed to get a wicket after tea, and will be looking to get an early breakthrough while the ball is still new.
=======
RECAP